We offer a wide range of market leading and professional accredited services across the globe.
​
Our business includes high-end medical services, international training in medical aesthetic techniques, research and development of innovative products in rejuvenation medicine, import & export of medical and Personal Protective Equipment.
​
We have teams in Europe, North America, North Africa and China. By teaming up with sourcing, inspection, research & development, and marketing teams, we supply high-quality products worldwide.
Working with our subsidiary company, UKRC, this allows MedEther International to bridge the gap between Standardisation of training and services globally to UK medical care and health care standards whilst delivering Care Quality Commission (CQC), Continuing Professional Development (CPD) and industry recognised qualifications via our partner network.
MedEther have exclusively partnered with University College London (UCL) to bring to you Global University courses aimed at Aesthetics and Minimally Invasive Aesthetics Surgery .
As a global and a national training provider we specialise in live webinar and onsite face to face delivery of advanced medical and aesthetics training.
​
Following CPQ standards to ensure our training meets with quality and innovative new procedures
We offer full aesthetic and cosmetic training.
​
Whether you have specific training needs, looking for a skills refresh or wanting to learn new advanced techniques in Medical Aesthetics.
​
Our Aesthetics training is developed by leading professionals from leading academic institutes.
Our partner network can ensure that your clinical and patient services meet with the demand and needs of your clinic services, solitions and innovative technologies.
​
Find out more about our services in hospitals and clinics and get in touch to discuss your goals and needs.
​
Our accredited and qualified nutritionists prepare a tailored nutrition supplement plan depending on your needs. These can be customised in several ways and are all manufactured at our state of the art factory in the UK.
partner exclusively with device manufactures across the globe to bring to you the best quality, leading and most innovative devices in the aesthetics and soft surgery sectors.
​
UKRC are able to offer to you not only the training and support with these devices we also offer the most competitive pricing along with leading global training programs to support clinics, hospitals and our partner clinics.
Through our partner network, we have access to leading physicians, surgeons and clinical professionals.
​
We can support, develop and solve your Surgical and Non Surgical Services.
Our consultant haematologist are available to offer clinical advise on results.
​
What's more our Stem Cell Laboratory is fully accredited and regulated to HTA standards.
With our UK doctors network we offer patient private diagnostic services for MRI scans ensuring you get the best advice from leading clinicians.
Our Global Partners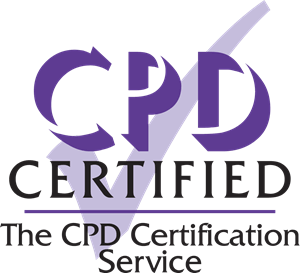 Contact Us
We'd love to hear from you.
​
Whether you are looking to enquire about our services in the UK, China or even the US simply get in touch with us and a member of our team will get in touch with you to discuss your needs.